Celebs
Causes
Dreams
CShopTV EXCLUSIVE Celebrity Interviews!
Watch our exclusive, up-close interviews with celebrities you know & love. Tell us who you'd like to see on our Facebook.
We have many more features and shows coming soon including contests, give-aways and meet & greet visits to the set to see a show taping!
Stay tuned and follow us on Twitter @CShopTV to keep up to date on the latest news from all of our celebrity guests, their supporters and what's coming next!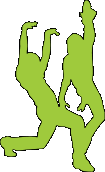 Follow our Celebrities!
Taj George: Twitter & Instagram
Eddie George: Twitter & Facebook